Resentment in Relationships: Prevention and Resolution
Resentment in Relationships: Prevention and Resolution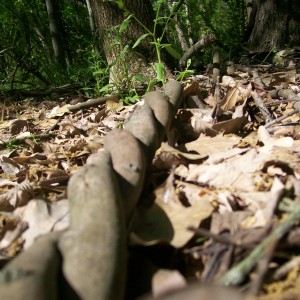 There is something very interesting which begins to occur in close relationships: resentment. You have heard the phrase that familiarity breeds contempt, well I think it is more along the lines of sweeping emotional responses under the proverbial rug breeds resentment. Resentment shows up when we hold onto emotional pain either through inability to forgive or through gaining something pleasurable through holding onto the issue. This can happen in many ways. Represented in a behavior all humans have; the avoidance of pain and turning toward pleasure.  Perhaps communication between you and your partner is not strong, so instead of approaching a conversation that is potentially painful at the moment people will bury emotional responses. Now this causes suffering later, and eventually you will have that conversation. And it is probably going to be painful and much more exaggerated than it would have been had it been addressed initially. That scenario is something I have seen countless times in all sort of relationships. It is something that should be taught in classes, or perhaps in pre-marriage counseling. So in light of this situation being so prevalent I present to you this weeks article: Prevention and Resolution of resentment in your relationships.
Think for a moment of something left unsaid between you and a partner, something that left a bad taste in your mouth. Perhaps it is something you decided for the sake of the relationships to swallow. This is incredibly common. When asked most people have no trouble bringing forth something they have left smoldering inside their mind. Resentment resides inside the mind and the longer it lives there the more our memories and inner balance become warped by that perspective. Our memories change and shift, especially when we recall them with a negative lens. What may have been a simple concern or a moment of disagreement can soon be perceived as an intentional dig at our person. And if this is left alone it become fuel for us, something that burns within us always, just waiting for a moment of weakness or wrongdoing in the other party so that we can finally fling our hurt upon them. So then they will feel as bad as we did. Hopefully worse.
Take a moment now and put that feeling of resentment out of your mind. It is not my intention for you to work yourself into a frenzy while reading my article. I want you to take a deep breath, and think about something really awesome. Like puppies. Now listen up: Becoming a martyr in your relationships(or anywhere really) will destroy them. Period. We tell ourselves stories in which we are always the hero, and often our resentment and hurts carry us along. We live for the times when a situation is emotionally charged enough so that we may finally unearth the apparatus that is our ire. And doing that makes you a jerk. Really, no two ways about it. If you hold on to emotional pay dirt waiting for a time in which it will have the most emotional effect on another person, that is a manipulative as shit. There is no judgement about this, we all act this way on occasion. I am here to challenge you to change this pattern of behavior. I challenge you to change the nature of your relationships, to stop the cycle of resentment.
The solution to prevent as well as resolve is simple on phrasing but tricky in practice. Communicate. Find a way to express yourself and communicate with the involved party. Now perhaps you have an anxiety reaction surrounding confrontation? I personally was raised in an environment which frowned upon expression of negative emotions. This is turn led to me perfecting the art of internalizing everything. And it has been quite a journey out of quiet burning anger and eventual freakouts to a much more healthy perspective. But for years anger lived in me, and fueled most of what I thought and did. What this turned into was a mess. I realized I resented anyone who stirred up anything remotely negative as far as emotions, and pretty soon all emotional responses got relegated to the "sort it out later" place in my head. The only way to free yourself from mental captivity is to express. Even if it is painful, or terrifying, or world shattering. I challenge you to begin the adventure of self expression in small ways and see where it takes you. Today when someone asks you what you prefer, tell them. If you normally default to the "I don't know" or the "I don't care", I challenge you to eradicate those today. Take an interest in knowing what you want, in what you care about, and begin to chip away the apathy.
Emotions are not good or bad. They are just sensations. If you set your intention to a calm state of understanding there is so much to be learned from the introspection.
It takes bravery to communicate honesty. The world is filled with people who are experts at concealing their intentions and who pride themselves on being able to manipulate or move unseen through a series of circumstances. I am here to challenge you to take the scary route, to reach inside yourself and begin to have the intense conversations with those who are important to you. When we work in the realm of emotions we step outside the comfort zone and make ourselves vulnerable. That takes some incredible fortitude and I want to congratulate you on your journey so far. The next time someone says something that stings, or their actions injure you, I challenge you to express what you feel to them. Operate from a space of compassion, and practice the use of "I" statements. These are especially helpful in emotionally charged situations. For example: "When you do *insert action* then I feel *insert feeling*. This sort of languages takes the blaming aspect out of the conversation. Statements such as "You make me feel.." etc, only serve to intensify the conversation and does not operate from a goal oriented perspective. The purpose of expression and the resolution of resentment is not to blame others, it is not to get them to apologize, it is simply to express the hurt or anger before it is internalized. When you express yourself each time something like this happens, with the intention of simply communicating and not trying to change the other person, I promise the very nature of your relationships will change. Be brave and venture forth!