Co-Creating Relationships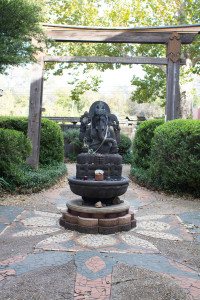 There is a thought I have been mulling over about romantic relationships as well as what sort of audience I would like to reach with this site. How can we create the relationships we desire? We all know people in clearly unhealthy and dysfunctional relationships, what are the things they are doing that make them dysfunctional? And conversely when we look at an example of a healthy relationship, what are they doing to continue their success? I believe the secret to successful interpersonal relationships has to do with actively creating the interaction together. In this article I would like to take you on an adventure of consciousness, and give you some activities to try with your partner. These do not have to be done with a romantic partner by any means. Anyone who is willing to take a moment to practice raising their awareness in their interaction with you is a perfect participant for these exercises.
Often people express their displeasure with their relationships to me. And I notice a few recurring themes: Boredom,  resentment, distrust, immature communication. incongruities in the verbal vs. behavior and jealousy, to name a few. I find that often people are not mindful of the types of interactions they want to have with others, and have a laissez faire sort of approach to the relationships that are formed. And while spontaneous connections with incredible people who mirror your goals and values do happen I find people surround themselves with people they are close to in proximity more than similar interests or ideals. I theorize that the trouble begins at the inception of an interaction, this sort of falling into the company of whatever rift raft happens to be around. An example being those who take people home from the bar and then seem shocked that the person drinks heavily and enjoys an active social life picking up people in bars. That would be akin to bringing an opossum home and lamenting that he does not act like a cat. It is ludicrous to ask an opossum to behave like a cat, he cannot be other than what he is. By and large people seem to like those who express interest in them, and begin spending large amounts of time with the interested parties because "Why not?" This is a very passive way to interact I believe, and I think will often lead to incongruity in your own behavior down the line. Consider this; if we are not the master of our choices, if we do not make them consciously, then who is responsible for the places we end up in life?
I know several very clever people who were with romantic partners that seemed highly in-congruent with their lifestyles, which was often a source of discord between these couples. A highly motivated woman with a high paying job was dating a man who was chronically unemployed, and a man with strict ideas about monogamy repeatedly returned to a partner that was unfaithful and openly expressed their disinterest in settling down, are two prime examples. When I inquired what common ground they had with their partner and what sort of interaction they were hoping to achieve together, in both cases these people looked at me as though I had sprouted a third eye.
"Well I mean…I don't know. We just kind of hang out, I guess we haven't really talked about that."
"I am afraid to have that conversation. What if we are not that serious?"
Their answers baffled me. Both of these couples had been together for years, it seemed very odd they would not have discussed their goals together. The idea of having such a conversation seemed to horrify both parties, as though discussing this would highlight the incompatibility. Taken a step further, when I inquire why they are spending their time with these people, what drew them together, and how they met their partner, I received an interesting answer.
"They hung around the same people I did."
Or "He was at a party and he said he was interested in me. I didn't have anything else going on so…"
In these answers not only do I perceive a lack of energy I see a lack of enthusiasm. I hypothesize this goes with the flow, devil may care attitude is actually victim mentality in disguise. I wonder if perhaps seeing the word through the lens of a victim, allows a certain freedom to blame others for the occurrences. This sort of thinking is categorized by the sentiment that everyone they have dated is an asshole, or all their previous romantic partners were crazy. By not taking responsibility for your own choices in company you allow yourself to be flotsam washed up on the shores of your own life through no fault of your own. And i think that is a load of malarkey.  I do not think that physical proximity and someone expressing interest is a good enough reason to become involved with another human. Through our choices we carve out a future for ourselves. If you are not actively participating in those choices what sort of life would you expect to live in? One in which you feel powerless? One in which we feel like you float on tides of events that just happen to you? I encourage you to put on the brakes, and stop seeing yourself as a victim. Relationships, romantic or otherwise, are not something that just happen. We must treat them like any other area in which we desire success. So how do you bring the process of cocreation in the interactions with those around you? A great place to begin would be by sharing the idea of co created relationships with your partner. Express a desire to try the ideas on for size. Share this piece of writing with them, or summarize the idea in your own words. But I find the results to be most productive if both parties are aware and actively participating.
Exercise One: Intention
The practice of setting your intention is a powerful goal setting tool. It is akin to meditation in that you are seeking to quiet the chatter of the mind for a moment to find clarity. In this exercise you are trying to build a cohesive statement for your intention of an interaction with another person. Find a quiet space to think about your intention within the context of the interaction. You may want to write these things down, or simply have some moments of meditation over the ideas. Whatever your method, take this moment seriously. Examine the thoughts that come to you, and then share them with your partner. Some questions you might ask yourself may be something like the following: What kind of interaction do you have with this person currently? What sort of interaction would you like to have moving forward? In what ways is this interaction successful? In what areas does the interaction need improvement? What are your expectations in this interaction?
Exercise Two: Observation
Set a timer for two minutes and sit facing your partner. During this two minute period I want you to maintain eye contact with the other person. For the first two minutes one person is going to describe the observations they have about your interaction. At the end of the two minute period the other partner will do the same. The catch is while one person is speaking the other partner is to remain silent. Your jobs as the silent partner is to listen and absorb as much as you can, and your role as the speaker to convey your perspective as clearly as you are able. How did that feel? Which was easier for you, speaking or listening? After the time is over I want you to spend a moment trying to look at your relationship from an objective perspective. Pretend if you like, that you do not know the intricacies of all the moments you have shared together. Try to observe yourself from a third person perspective if only for a few moments. Perhaps make notes at this stage of the process if that helps you. What does your mental state feel like when you encounter this person? What physical sensations do you notice when preparing to encounter this person? These thoughts are not something you have to share with your partner, although it is certainly an interesting point of conversation if you so desire. This is something that can be done with an existing interaction, or with new people you meet.Feel free to continue these practices with your partner or with new people. I have found there are new things to discover about your partner at various times, and these are a great place to begin a dialogue. Brainstorm ways in which you can be fully present in your interactions with each other, even if it is only for ten minutes at a time. Carve out time to craft your interactions.
I encourage you to take an active role in your interactions with those around you, be present in the moments, and actively participate. I imagine you will begin to notice a change in the texture of these encounters, in how you communicate and respond as well as how you approach changes in your relationship. A quick word about expectations before moving forward, it is important to introspect and investigate your inner values, and ask yourself if someone existing in a different frame of mind upsets your expectations. However herein lies the dangers of expectations. There is nothing at all wrong with having wants and desires in a relationships, but it is quite detrimental to hang your personal expectations on another person as though they are a coat rack. Without clear communication and honesty one party is bound to feel resentful, and begin throwing of the weight of your expectation coats. I want to caution you here about expectations. They belong totally to you, they are your thoughts. Just because you have them does not mean your partner is responsible for upholding them. Keep in mind the purpose of this is accepting responsibility for your own emotional state. Remember, you are the one steering your own life.